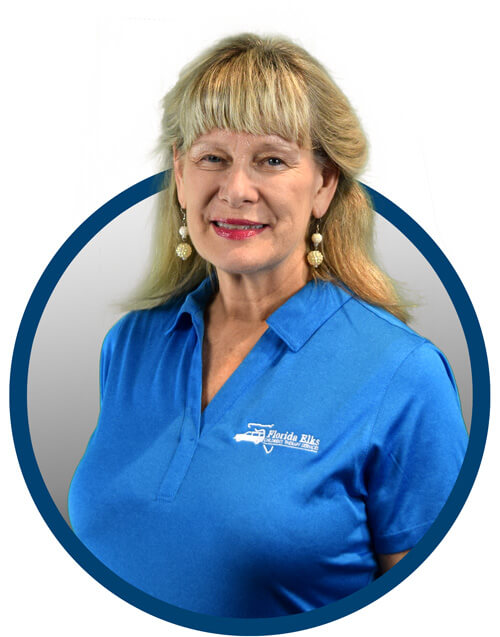 Margot A. Baker
---
District(s) Served:
How long with FECTS:
Education:
B.S., Occupational Therapy, University of Florida
Certifications:
NeuroNet: Early Learning and Integrated Rhythms

Therapeutic Listening
Hobbies/Outside Interests:
Reading, walking, antique shopping
Favorite Quote:
"If you don't have the positivity spirit, you'd better get it."
Favorite Movie:
Most Memorable Patient:
Sam was a 5-year-old with severe cerebral palsy. He could not walk, sit or feed himself. I worked primarily on obtaining equipment for Sam and then educated the family on the importance of allowing him to attempt feeding himself. All the Elks Lodges in the SW District contributed funds to buy a hydraulic stander for home use that helped Sam feed himself more successfully as he was now in an appropriate, upright position for safe swallowing, eye and hand use.