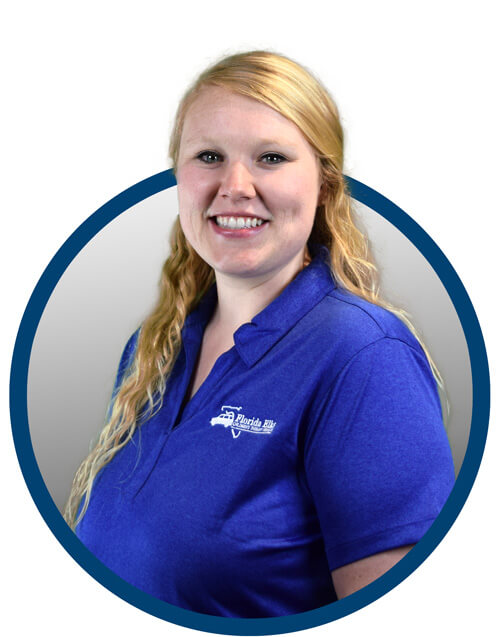 Pearl Johnson
---
District(s) Served:
West Central, North Central
How long with FECTS:
Education:
M.S., Occupational Therapy; B.S. Health Sciences, Advent Health University
Certifications:
Hobbies/Outside Interests:
Fishing, camping, refinishing furniture, DIY projects
Favorite Quote:
"Do not go where the path may lead, go instead where there is no path and leave a trail."
- Ralph Waldo Emerson
Favorite Movie:
Most Memorable Patient:
I just recently started with the Florida Elks Children's Therapy Services and have only been treating patients for a short time, but I have to say what is most memorable to me is how excited the children get when you come to see them for therapy. The children are often waiting for their next treatment session, and the families are so grateful and thankful for the services we provide. Being able to bring joy and support to patients and their families makes this job very rewarding and memorable on a daily basis.