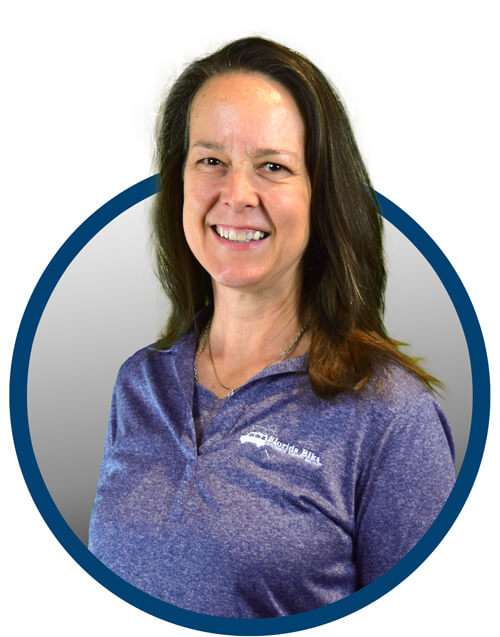 Diane Corson
---
District(s) Served:
How long with FECTS:
Education:
B.S., Occupational Therapy, University of Kansas, Florida International University
Certifications:
NDT (Neuro-Developmental Treatment) Pediatrics
Hometown:
Hobbies/Outside Interests:
I enjoy exercising with friends, going to the beach, camping, working in the yard, and volunteering at church
Favorite Quote:
"Do not be anxious about anything, but in every situation, by prayer and petition, with thanksgiving, present your requests to God." - Philippians 4:6
Favorite Movie:
Most Memorable Patient:
Julian was born at 25 weeks gestation - 15 weeks early! He weighed 2 pounds and stayed in the hospital for 4 1/2 months. I treated Julian for the first few years of his life. I am so happy to report that Julian is a healthy, happy, typically developing 10-year-old boy.