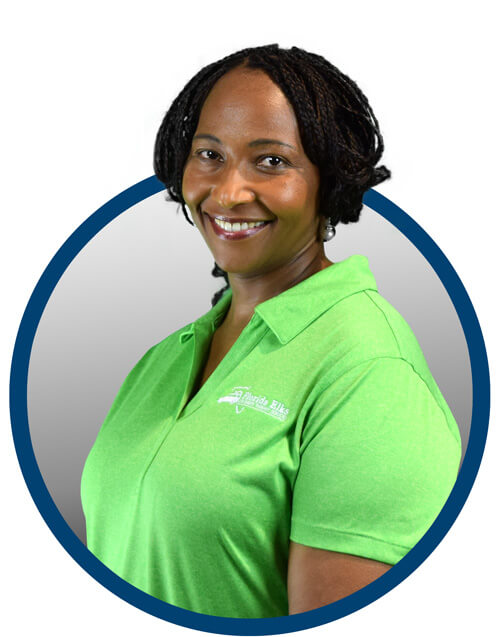 Elizabeth Maina
---
District(s) Served:
How long with FECTS:
Education:
B.S. Occupational Therapy

Certifications:
Hometown:
Hobbies/Outside Interests:
Favorite Quote:
"Try to be a rainbow in someone's cloud." - Maya Angelou
Favorite Movie:
Most Memorable Patient:
"K" was born with multiple medical problems - had to have multiple heart surgeries to close abnormal openings, had a pacemaker, need a ventilator for the first 2 years of his life and was given a life expectancy of fewer than 5 years. He was told he would never walk or do anything by himself. Today, he is 10-years-old, walks, feeds himself and attends regular school. He is in 3rd-grade mainstream although he still needs some help with handwriting. He can read do math at almost age appropriate levels. H is a fighter and has taught me never to give up in life no matter what comes my way.