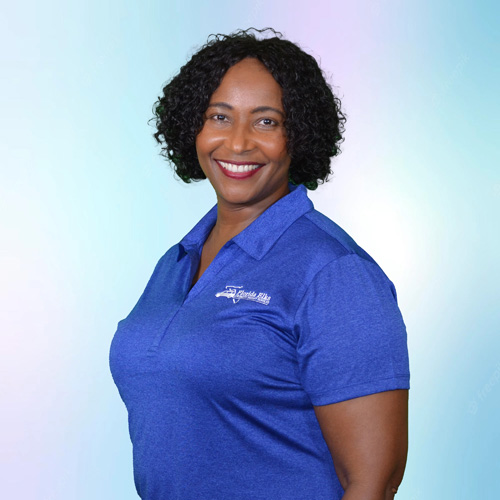 District(s) Served:
North, Northeast, North Central

How long with FECTS:
From 2000 to 2005- returned August 2015
Education:
BS in Occupational Therapy at University of Florida. Certified in Therapeutic Listening, iLs, DIR/Floortime and soon to be Neuronet. Also I am a certified parent coach.
Hometown:
Most of my life in south Florida, north Florida (High Springs) since 2001
Family:
Married to John since 1978- 4 adult children, 4 grandchildren
Hobbies/Outside Interests:
Reading, audiobooks, learning, traveling, cooking
Favorite Quote:
"Sometimes the things we can't change end up changing us. "
Favorite TV Show:
Favorite Book:
Christ the Lord-The Road to Cana by Anne Rice

Most Memorable Patient:
Colin had Spinal Muscular Atrophy and was extremely weak. I saw him thru the Early Steps Program for 2 years. He learned to talk, eat and use his hands well although he could barely hold his head up. He had an adorable personality. Unfortunately he passed away shortly after his third birthday when his lungs could not recover from pneumonia.