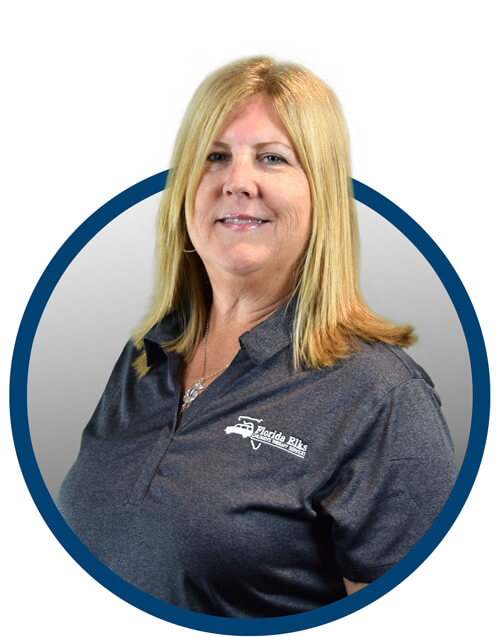 Maria Enlow
---
District(s) Served:
Southeast and South Southeast
How long with FECTS:
Education:
I grew up in Maryland and attended Towson State University. After doing an internship at Jackson Memorial, I happily relocated to the sunshine state.
Family:
I have been married to Dave for over 25 years. We met playing beach volleyball in Fort Lauderdale. We have two great kids. Brett graduated from the Naval Academy (Go Navy) and is presently stationed on an Air Craft Carrier. Kendra graduated from Florida State (Go Noles) and is working for Marriott in their management training program. My favorite times are when we are all together.
Hometown:
Hobbies/outside Interests:
I love the outdoors; swimming, fishing, snorkeling, kayaking, walking and visiting the beach. I also love photography and scrapbooking.
Favorite Quotes:
"Happiness is an inside job. Don't assign anyone else that much power over your life"
"No one is born hating another person because of the color of his skin, or his background, or his religion. People must learn to hate, and if they can learn to hate, they can be taught to love, for love comes more naturally to the human heart than its opposite."
Favorite book:
I enjoy audio books, especially historic fiction novels.
Favorite movie:
Most memorable patient:
Karen displayed developmental delays with an unknown cause. The school system labeled her Intellectually Disabled. When I first met her in kindergarten, she could not speak intelligibly, use school tools, or play simple fine motor games without assistance. Now, at 9 years old, she can read, write, and is using her hands so much better. Karen continues to progress in all areas.