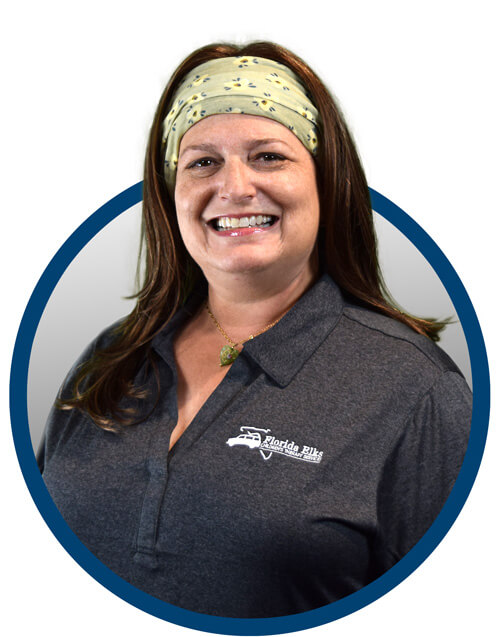 Tina Morris
---
District(s) Served:
How long with FECTS:
Education:
Doctor of Physical Therapy (DPT), Florida International University

B.S., University of Florida
Hometown:
Hobbies/Outside Interests:
Spending time with my family and listening to live music. I also love to bake yummy desserts.
Favorite Quote:
"When you can't find the sunshine, be the sunshine." - Anonymous
Favorite Movie:
Most Memorable Patient:
Over the past 22 years, I have treated an incredible number of patients with amazing stories. One of my most memorable patients sustained an incomplete spinal cord injury at the age of 9 causing his lower body to be paralyzed. initially, he was unable to even roll in the bed or sit up without someone assisting him. Through intense physical therapy, he continued to gain strength and learn how to become more independent. He eventually learned how to walk again, and in time he learned to run. Now in high school, he is driving a car and preparing for college. The journey with this patient was emotional, challenging, and ultimately rewarding. With an amazing support system and physical therapy, he has overcome many hurdles and is thriving. I am honored to be part of his story.